English/Japanese
Realize Extreme High Efficiency of Making Finite Element model. (Both mesh and boundary conditions).

 E-mail: info-x@***(Please delete ***)netukaiseki.co.jp
Start Downloding of English Demo Version.
MaproMesh is Pre. and Post processing software for finite element analysis.
Users can Create The Best Custom CAE Applications with Best Parametric Finite Element Mesh.
Siginificant Problem of Tetra Mesh.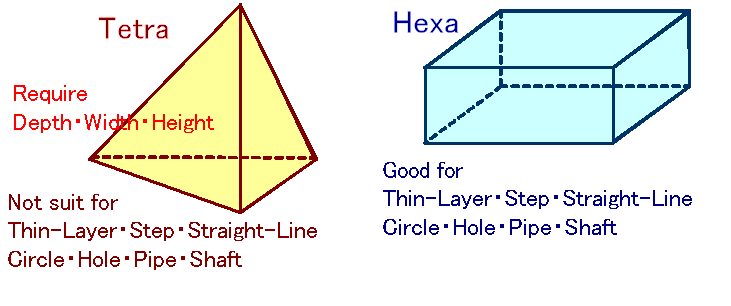 Problem is Whether 90's degree Angle Consists of 2 Triangles or 1 Triangle.

Tetra and Triangle Does Not Suit for Right Angle or Straight Line. This is Fatal and Siginificunt Matter.
On the other hand Isoparametric elements (such as Hexa Solid or Quad Shell) are Stable and excellent.
Follwing Examples are Finite Element Mesh of Camshaft HeatExcahger Gear Etc.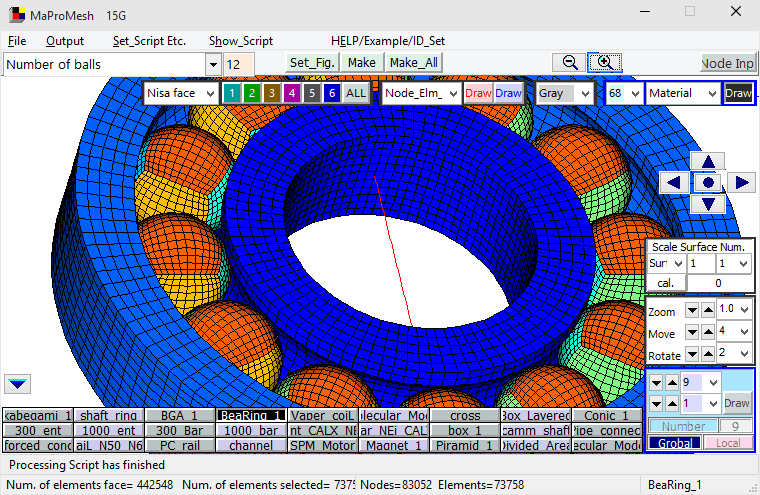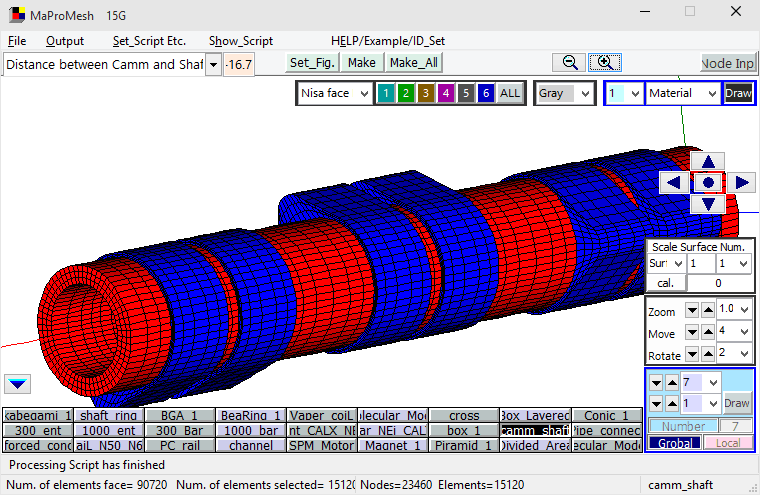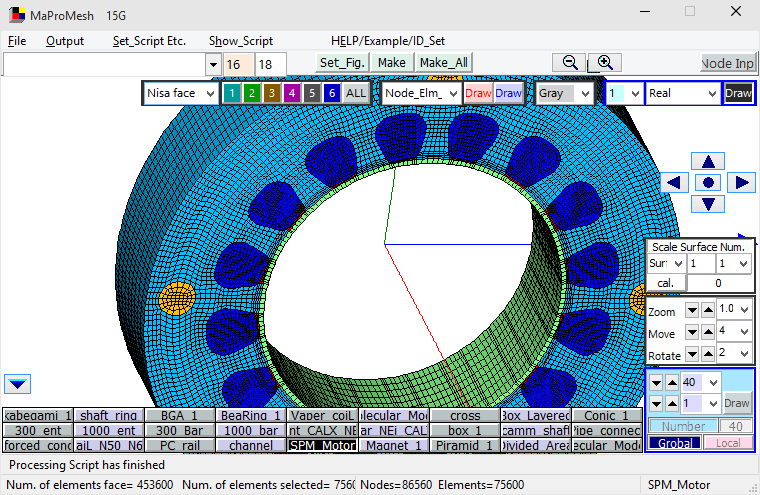 Originally Finite element medthod is useful for compare several design case.
But construction several case of of Finite element model require hard working.
Using MaProMesh. user can compare many of design without hard work.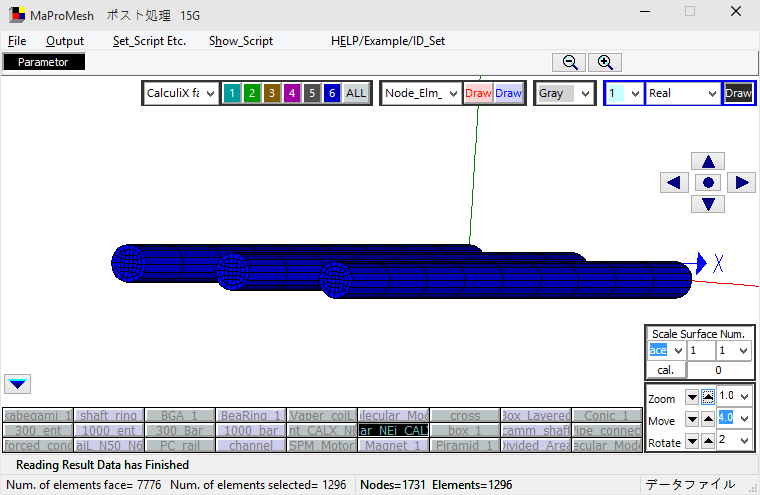 Related Software PD-Magic is for thermal stress analysis of Heat exchangers at Tankless water heaters.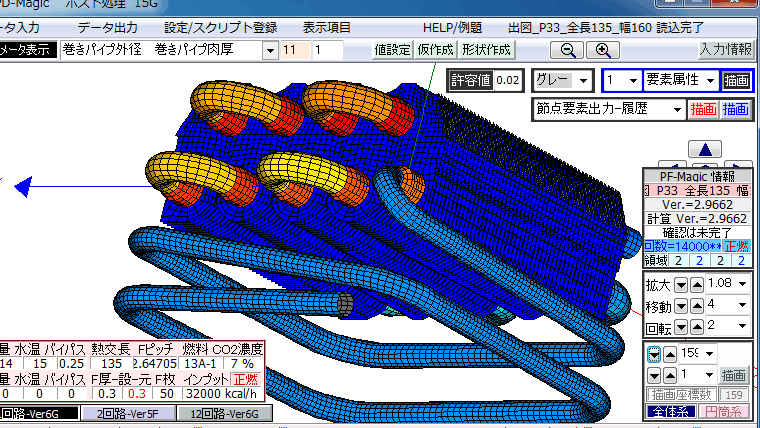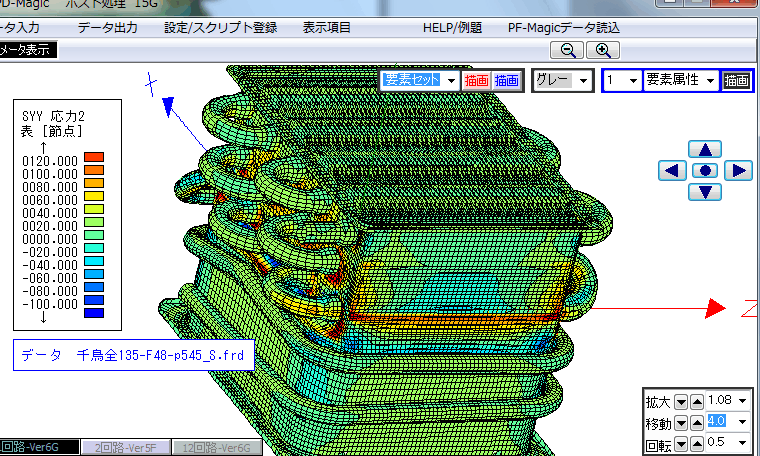 User can use Calculix for Finite Element Method solver.
Mesh Construction from Table input. (Extreamly Easy)
Just fillng table lead to Solutions by Best Quality Model .

For the Good solution at Partial Differantial Equations. Importance of Mesh.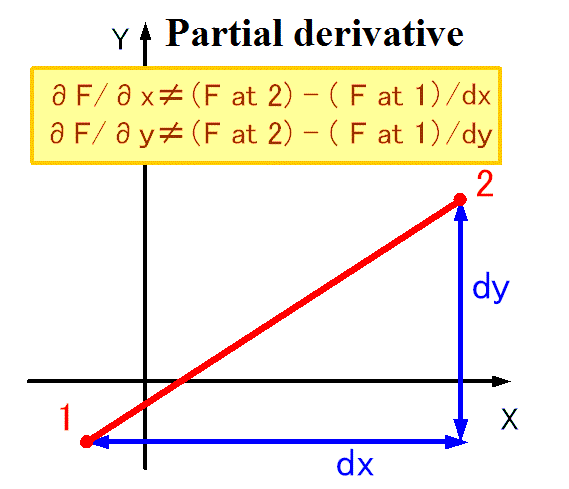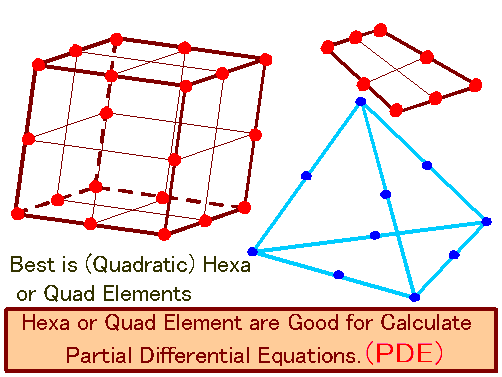 Problem is calculation of 2'nd-order partial differential equations.
MaProMesh The Parametric Modeler and FrameWork for Full Automatic CAE
MaProMesh is Parametric modeler for constructing full automatic CAE System,
Has capability of making reliable and powerful parametric case study CAE System.
User can Create Special CAE Aplications. with following Solvers
NEiNastran

AutodeskNastran

ANSYS

ABAQUS

MARC NASTRAN

Calculix

FrontISTR From Tokyo University Japan
English/Japanese
The Best Full Automatic and Parametric Finite Element Analisys SYSTEM
CopyRight Netukaiseki Souken inc.